Sponsored Ad:
Earn 4 Free Farm Cash from Schwinn!

A new FarmVille Sponsored Ad from  Schwinn,
you can earn yourself 4 free Farm Cash!
You can participate in this Sponsored Ad offer (and others) by clicking on the Ad located underneath your FarmVille game screen towards the bottom left. Click on the ad and you should receive a pop-up from any of the available Sponsored Ads.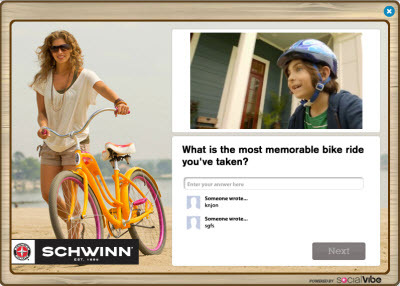 Always remember to keep an eye on the links under your farm.
These Sponsored Links rotate periodically from region to region. If you don't see it now, you may in an hour or a month. 
Leave Comments
comments